Harvey Recovery: Texas Hospital Association
---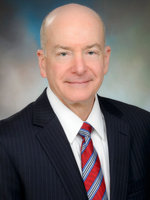 Dear UTMB Colleagues:
We have become aware of another opportunity to help our employees who experienced significant damage in Hurricane Harvey. The Texas Hospital Association (THA), of which UTMB is a member, has established a fund to assist all health care employees in the Houston/Galveston area who were impacted by the hurricane or the subsequent flooding.
If you experienced substantial personal property damage to your home, its contents or your automobile because of Harvey and are in need of assistance, please complete and submit this form electronically (see form below) by 5 p.m. Tuesday, October 17; the application portal will close precisely at that time, and we will not be able to accept any applications thereafter. Also, THA requires that you complete all sections of the form to be considered for assistance.
If you have already applied for help through the UTMB Employee Recovery Fund, you remain eligible to apply for THA assistance, and I urge you to do so. UTMB applicants will be considered regardless of whether you work in the health system, the academic enterprise or in institutional support areas. Finally, we do not know the extent of the resources that may be available through THA, but we have learned that THA plans to make assistance available by Thanksgiving.
We are very pleased to offer this opportunity to our employees. I know you join me in expressing our gratitude to the Texas Hospital Association for supporting our employees who are recovering from Hurricane Harvey. If you have further questions, please contact Sheila Lidstone in my office at shlidsto@utmb.edu.
Thank you,
Dr. David L. Callender
President
THA Harvey Fund
Application Deadline has passed for THA Requests

The opportunity to apply for Harvey relief funding through the Texas Hospital Association closed at 5 p.m. on Tuesday, October 17, 2017.

If you have questions, contact Sheila Lidstone in the Office of the President. Thank you.