« back
iUTMB
•
Published Wednesday, November 29, 2017, 3:29 PM
Free Bike Helmets and Bike Safety Awareness Events - Dec. 7
Free Bike Helmets and Bike Safety Awareness Events

Thursday, December 7 - Jamail Student Center Plaza

For UTMB and the Galveston Community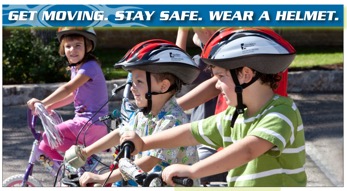 "Hard-Headed": 12-1 p.m., all UTMB students, staff, and faculty are invited to stop by and learn about bike helmet safety and enter to win a door prize of one of five stylish, new bicycle helmets.

"Hard Hats for Little Heads": 5-7 p.m., all UTMB personnel with children and families of the Galveston community, are invited for a cool helmet demonstration, informative bike safety education, trivia, and a free helmet (one per child)! This event will have over 100 helmets of different sizes to be properly fitted and given to kids for free! Families can enter to win a door prize of at least one children's bicycle. There will be free parking in the DA lot on 12th and Mechanic (between 12th & 13th Streets).
For more information, contact Kara Jencks at kjjencks@utmb.edu
This event is sponsored by Kara Jencks (MS-2), Osler Student Scholar of the John P. McGovern Academy of Oslerian Medicine and Victoria Petruzzi (MS-2), of the Texas Medical Association Student Chapter.