« back
iUTMB
•
Published Thursday, December 14, 2017, 4:08 PM
St. Vincent's Benefit Concert - Looking for talent!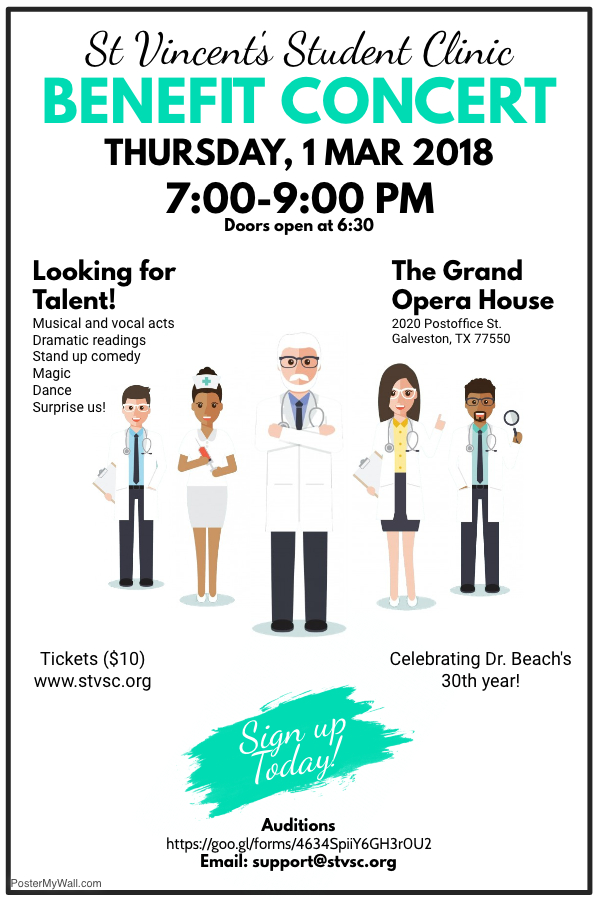 Please fill out the form found at this link by Jan 15: https://goo.gl/forms/4634SpiiY6GH3r0U2
Applications submitted after will not be accepted.
If having difficulty with the link or form please contact us at support@stvsc.org

Ticket sales for $10 at UTMB in February or available online (www.stvsc.org)
All proceeds go directly to supporting patient care.