« back
iUTMB
•
Published Tuesday, February 5, 2013, 4:06 PM
UTMB Students Visit Capitol / Receive TMA Awards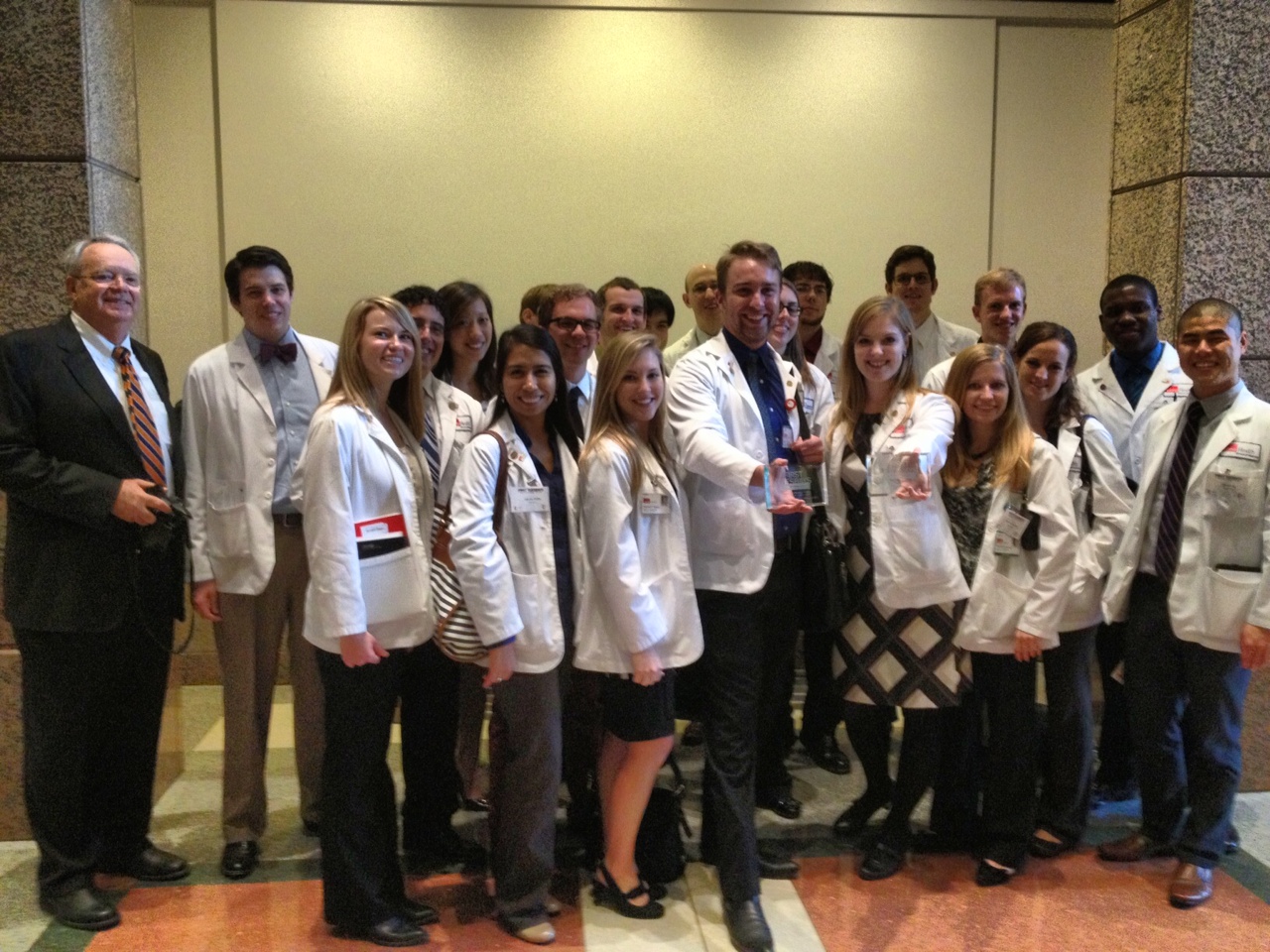 A group of UTMB students traveled to Austin recently to visit with Texas state legislators at the Capitol. While there, they receved awards for having the largest number of attendees and for having the highest percentage of members from a local medical society at the Texas Medical Association's "First Tuesdays at the Capitol" event.
In the photo above, Dr. Ben Raimer, UTMB Senior Vice President for Health Policy and Legislative Affairs, is pictured along with some the students who attended.
See more photos from the students' visit to the 83rd Legislature.