« back
iUTMB
•
Published Friday, February 9, 2018, 4:38 PM
St. Vincent's Benefit Concert - March 1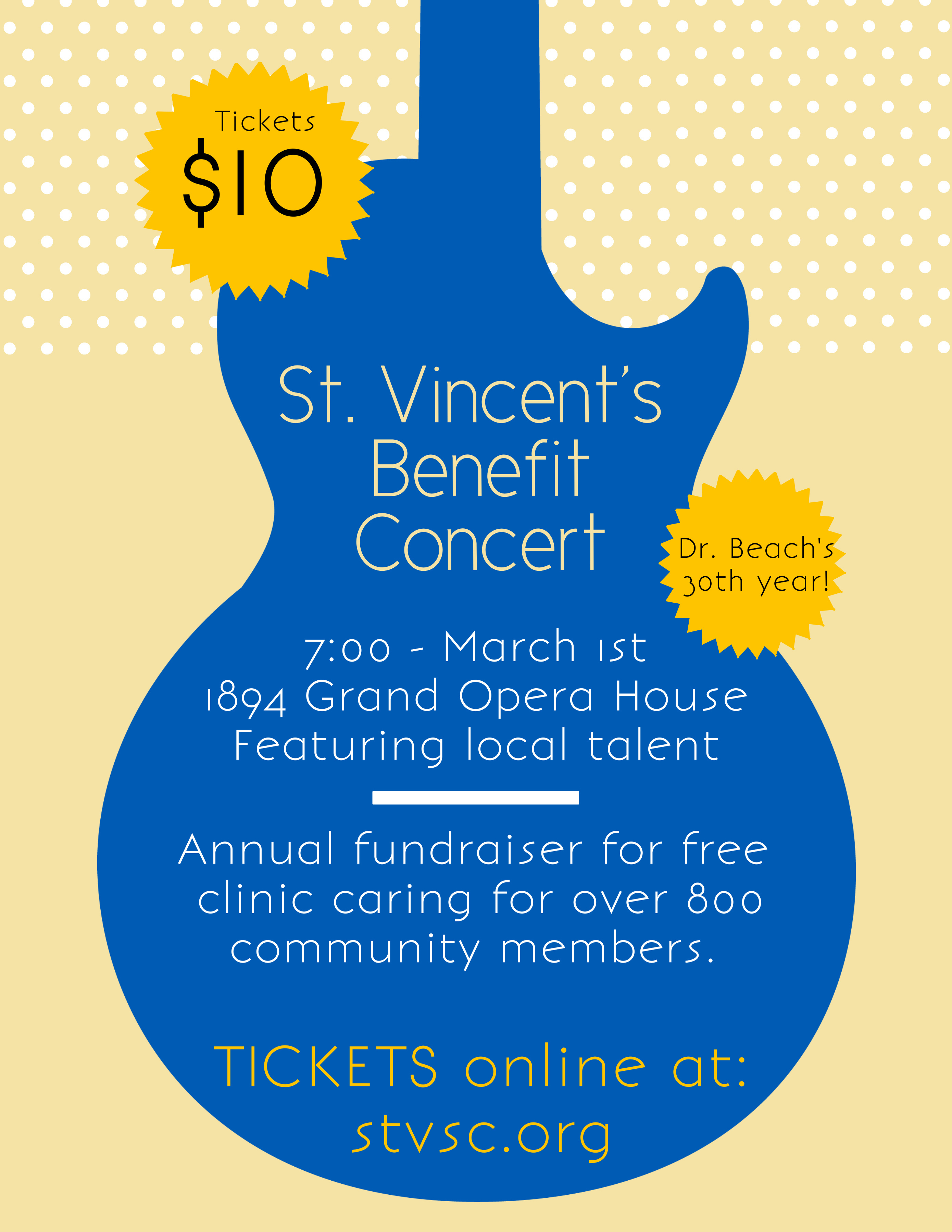 Ticket sales for $10 at UTMB in February or available online (http://www.stvsc.org/index.php/Events)
All proceeds go directly to supporting patient care.

This year marks a special time for our clinic as we celebrate Dr. Robert Beach's 30th year as physician volunteer and clinic director! His unwavering compassion and commitment to the patients of St. Vincent's continues to inspire students.