Core Concepts of Pediatrics
2nd Edition
Core Concepts of Pediatrics
AN ONLINE RESOURCE FOR RESIDENTS AND MEDICAL STUDENTS
Virginia Niebuhr PhD and Mary Jo Urbani MS, Editors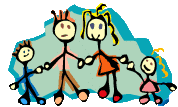 Adolescent Medicine
Richard Rupp MD and Elyssa Yantis MD
Cardiology
Ashraf Aly MD, PhD and Soham Dasgupta MBBS
Chronic Conditions: Emotional Responses
Christine Murphy MD and Sally Robinson MD
Development: Normal & Disordered
Virginia Niebuhr PhD
Endocrinology
Olivia Ginnard DO and Aikaterini Nella MD
Fluid and Electrolyte Therapy
Marie Dawlett MD and Alok Kalia MD
Musculoskeletal Injuries
Sharon Sanchez, MD; Tamantha Arlata, MD; Saima Arshad, MD; Sarah Cheng, MD; and Andrea Saunders, MD
Neonatology
Manuela Murray MD and Joan Richardson MD
Nutrition in Infancy, Childhood and Youth
Patricia Beach MD and Krystal Revai MD, MPH
Well Child Care
Amber Hairfield DO and David McCormick MD
About Core Concepts of Pediatrics, 2nd Edition
Core Concepts of Pediatrics, 2nd Edition is an online resource especially for medical students and interns in pediatrics. Chapter authors are faculty in the Department of Pediatrics at the University of Texas Medical Branch, a University of Texas System academic health science center in Galveston, TX.
History. In 1983, UTMB Pediatrics produced a paperback textbook, Pediatrics, An Approach to Independent Learning, edited by William Daeschner MD and Joan Richardson MD, published by Johns Hopkins University Press. Second and third editions were published in 1991 and 1997. In 2008, a web-based book was developed, titled Core Concepts of Pediatrics, and published on the UTMB Pediatric Department website. Editors were Alok Kalia MD, Judith Rowen MD, and Virginia Niebuhr, PhD. Technical Assistant was Mary Jo Urbani MS.
Core Concepts of Pediatrics, 2nd Edition has been produced using SoftChalk Create. All images are copyright-free or used with permission.
Cover page graphic created by M.D. Piazza for V. Niebuhr.
HELP with mobile version
HELP with mobile version
E-book (mobile version)
Instructions for launching the downloadable chapters via the Softchalk App can be found here.
Using the Mobile eReader
Look Up a Word in the Dictionary
Add a Bookmark
Add a Comment
Add a Highlight
Update an eBook
For additional information about using the SoftChalk eReader, see Softchalk's Student Guide to SoftChalk Lessons.
CONTACT US:
For corrections or suggestions, contact the editors:
Virginia Niebuhr, vniebuhr@utmb.edu
or Mary Jo Urbani, mjurbani@utmb.edu