Patient Experience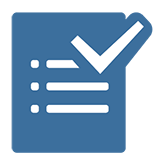 Results for patient satisfaction can help you find the best hospital and the best health care team for you. They can also help increase your confidence that you will receive the highest level of care based on the experiences of others at UTMB.
UTMB partners with Press Ganey to measure the satisfaction of our patients after they leave UTMB. Patients are randomly selected and answer questions about their experience using a scale of "very poor" to "very good." The scores on this site reflect the percentage of patients who gave us a "very good" rating. This is the rating we strive to receive every time. Our scores are then compared to the scores of 800 similar hospitals in the Press Ganey database.
---
The Hospital Consumer Assessment of Healthcare Providers and Systems (HCAHPS) Survey is the first national, standardized, publicly reported survey of patients' perspectives of hospital care.
Since all hospitals must use this same survey, valid comparisons can be made across hospitals locally, regionally and nationally. Results are available at Hospital Compare, and are refreshed on a quarterly basis.
Patients are asked to rate the frequency of events during their care (never, sometimes, usually or always), and addresses the following:
Communication with doctors and nurses
Responsiveness of hospital staff
Pain control
Communication about medicines
Cleanliness and quietness of hospital environment
Discharge information
Overall hospital rating / Likelihood to recommend
The Clinician and Group Consumer Assessment of Healthcare Providers and Systems (CG-CAHPS) survey is a standardized tool to measure patient perceptions of care delivered by a provider (e.g. physician, nurse practitioner, physician assistant, etc.) in an office (clinic) setting.
The Clinician & Group Survey asks patients to report on and rate their recent experiences with clinicians and their staff. Patients can use these results to assess the overall performance of different kinds of physician practices and groups and/or analyze the performance of a single physician practice or group.
Patients are asked to rate the frequency of events during their care (never, sometimes, usually or always), and addresses the following:
Access to Care
Provider Communication
Test Results
Office Staff
Overall Provider Rating