« Back
Glenda Gilbert Hickman Story
Parents of Late Alumna Honor Her Legacy at UTMB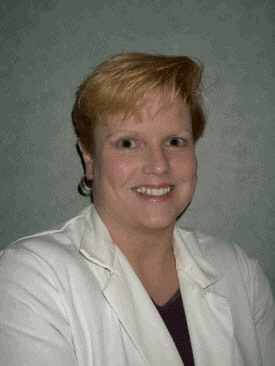 Harold D. Gilbert, PhD, PE and his wife, Linda Gilbert, RN, recently contributed two gifts to UTMB in honor of their daughter, Dr. Glenda Gilbert Hickman. Dr. Hickman graduated from UTMB in 1997 and also completed her residencies in pediatric and internal medicine at the university. She devoted her life to the delivery of compassionate medicine until her death in 2012. The following are words penned by her parents about their daughter's inspiring life and their reason for giving so generously to UTMB.

It has been 40 months since we lost our daughter Glenda in a tragic ending to a meaningful life. We would like to share with those of you who never knew our daughter something about her life.
Glenda had always had a passion to help others. In high school she learned sign language to serve deaf people and in later life Spanish to serve her patients. After receiving her bachelor's degree in computer science from Baylor University, her master's degree in computer science from Texas University at Dallas, a successful career as a computer science professional for a defense company and a divorce; she began riding in ambulances with paramedics, which rekindled her passion to serve others.
She met and married a very caring and supportive man, resigned her job and enrolled in UTMB to become a doctor and spent the rest of her life in the service of helping others. After medical school, she continued her professional achievements by becoming board certified in internal medicine, pediatrics and palliative care. In 2002, while performing a routine medical procedure in an urgent care facility in the Denver area, a patient kicked her and she received a needle stick, which resulted in an infection and her untimely death approximately 10 years later.
During the last 10 years of her life, she became director of palliative care at The Methodist Hospital in Houston. As her health continued to decline she not only provided outstanding compassionate medical care to her patients and their families, but she also developed a special ministry that involved hand painting encouraging scriptures on small stones. She continued her ministry as long as her health would allow.
She gave to her patients and their family more than 3,000 stones with hand painted verses on them to encourage them during their critical days. As her health continued to deteriorate and she was unable to work, she was able to recertify in Palliative Care shortly before she was put on hospice care herself. Her role transitioned from doctor to patient; but even to the time of her death, she never lost her concern for others.
After many conversations with Glenda, in 2008, we established the Glenda Gilbert Hickman, MD, FAAP, CHCP, DAHPM Presidential Scholarship at UTMB to continue her legacy and passion to others by providing financial support for future physicians. In 2015, we have augmented our financial support to UTMB by creating the Glenda Gilbert Hickman, MD, FAAP, CHCP, DAHPM Legacy Fund for the Physicians Healer Scholarly Concentration , which is formalizing her medical practice techniques, to enhance effective physician training to provide compassionate medical care to all of their future patients. We have been most blessed by reading several of the medical students' essays describing the impact that the Physicians Healer Scholarly Concentration has had and will have as they continue to render compassionate medical support to their patients.
We do not understand, but we do accept, God's will for Glenda's life and are eternally grateful to UTMB for their support in ensuring that Glenda's legacy will live on even though her life was cut short by her untimely death on May 14, 2012.